< Back to Main
Our workflow
Watch us work in real time
Our developers report on every hour they spend at work. To evaluate their effectiveness, we use different time-trackers. Hubstaff is our favorite time-tracker because of its convenience and detailed statistics.

Our second choice is Upwork.
You can check at any time who is working on your project and what they are doing.
2. Upwork tracker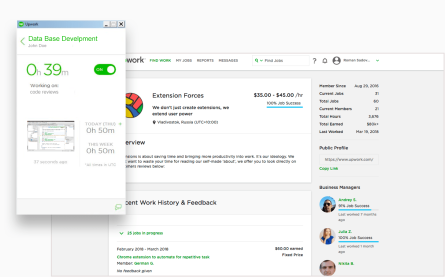 Get our Technical Specification
The Technical Specification is our main project document.

Already at the stage of contract approval, we will send you a preliminary work plan with a general description and schedule of development stages.

Later we will create the final version of the Technical Specification. It will include the corrections resulting from the development.
Composite houses
The client sells unique houses made of composite materials. We developed the landing page and provided Facebook advertising.